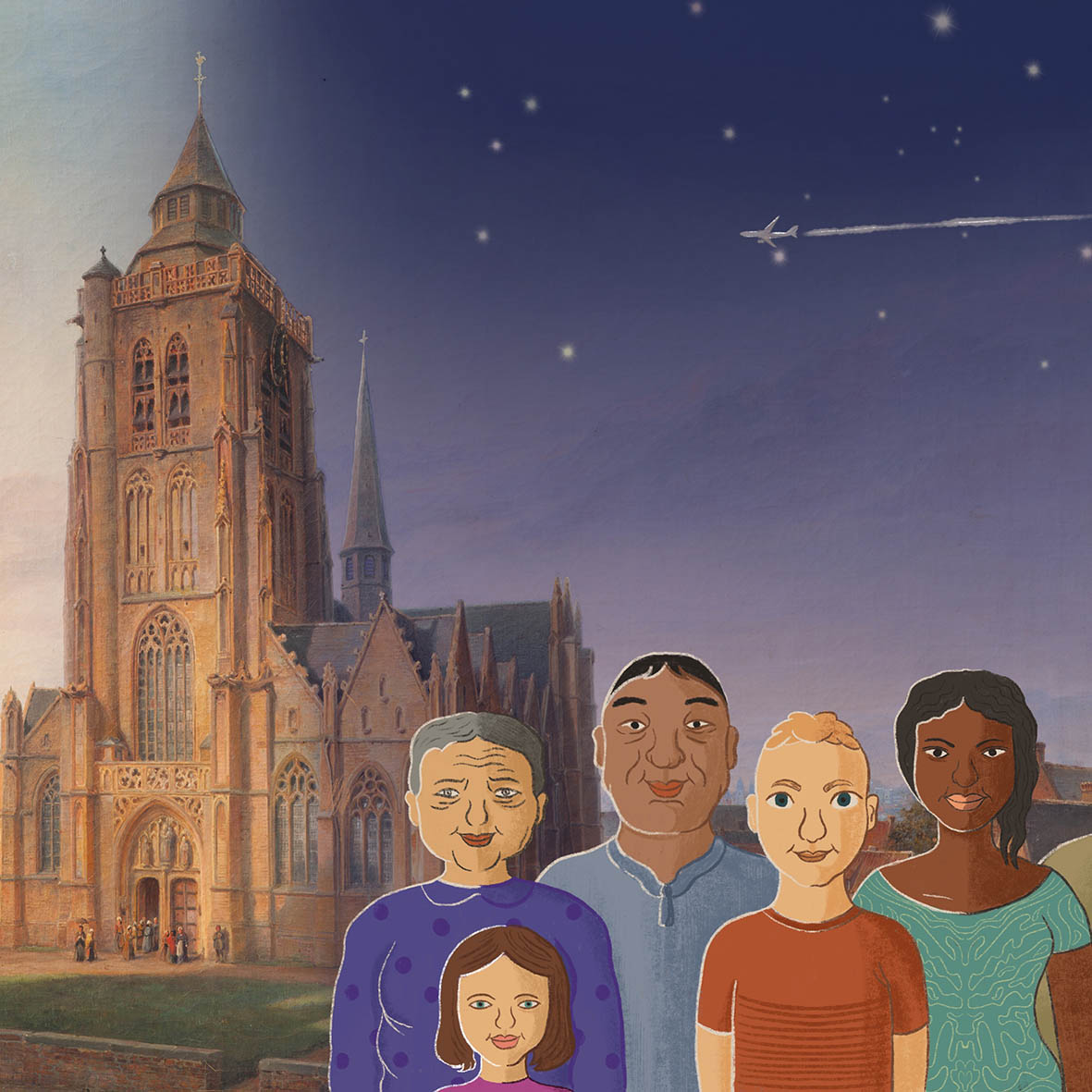 Augmented reality / An inclusive look at the 16th century

The Erasmus House has created a new guide to explore the museum in an original way!
This tour takes you off the classic route and sheds light on characters that have been somewhat forgotten by history.
The Erasmus House takes us back to the 16th century through its paintings, sculptures, furniture and architecture.
With this guide you will see the museum's collections in a different light!
How does it work?
1. Ask for the visitor's guide "An inclusive look at the 16th century" at the reception desk of the museum. It reveals ten stories and ten images that you can experience in augmented reality.
2. Download the free app following the instructions in the guide.
3. Walk through the museum from room to room looking for the right works:
> Scan the paintings directly with the app and let them come to life on the screen.
> For other types of works, scan them in the guide with the app and let them come to life on the screen.
Practical information
– The visit is open to families or individuals 16 years old and up.
– Would you like to take this new guide home and enjoy its augmented reality whenever you want to? It is for sale at the reception of the museum for €2.
Introduction, by Lyse Vancampenhoudt
There are many places in Belgium and elsewhere dedicated to famous men. They give the impression that history and art history consist only of men and mostly White heterosexual men. We have come to know these disciplines as unique scholarly narratives that are neutral in the choice of sources and the way they are written. But on closer inspection, these narratives are not neutral. They are written by white men, for white men, with a focus on the West. Museums take these stories and, in turn, pass them on to the public. The stories and sources also speak of women and other minorities, but they do so taking the fantasised views of scholarly men, producing fixed representations of women and peasants that are far removed from reality.
It is therefore necessary to read between the lines, to deconstruct these stereotypes in order to discover a history in the plural, stories that allow us to take the great Erasmus off his pedestal and include him in the crowd that accompanied him, that is, the multifaceted society of the 16th century in which he lived, consisting of women, nobles and servants, great benefactors and necessary stewards, members of the disadvantaged classes or travellers from faraway lands, and invalids whom he might have met in church squares or elsewhere.
All that remains of these figures are shadows, fragments of history, and if the holdings of the Erasmus House tell us a story from a male point of view, it takes only a little attention to realise that other stories are possible. They are the ones we are going to tell you.
With the collaboration of
– Rémi Rupprecht, cultural mediator of the museum – project coordination
– Azam Masoumzadeh (Zam Zadeh), visual artist & digital storyteller – augmented reality animations
– Lyse Vancampenhoudt, art historian, guide, speaker – editing