The Erasmus House
Collections

The Erasmus House library contains an exceptional collection of books by Erasmus and other humanists. It specialises in editiones principes, viz. first editions of a work by various printers. The collection, and this is another of its particularities, includes a considerable number of works which feature censored passages. Although Erasmus was not censored during his lifetime, various books of his were put on the Index of Forbidden books during the XVIth century.
Today our collection includes thousands of works by Erasmus, dating from the XVIth to the XXIst century. These books can be consulted in situ, by appointment. Part of the collection can also be consulted on the Erasmus online database (a non-exhaustive list of works from the Erasmus House).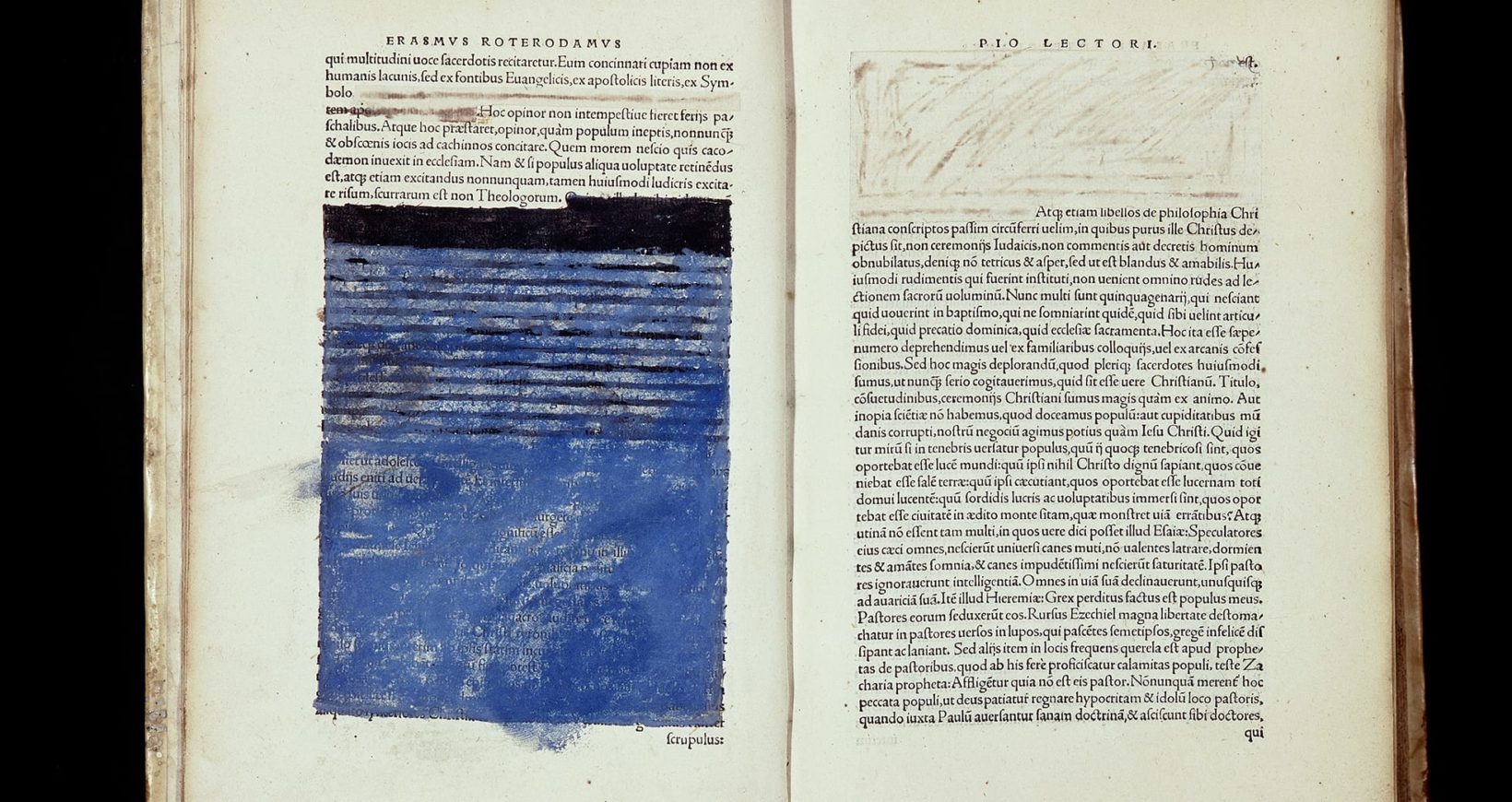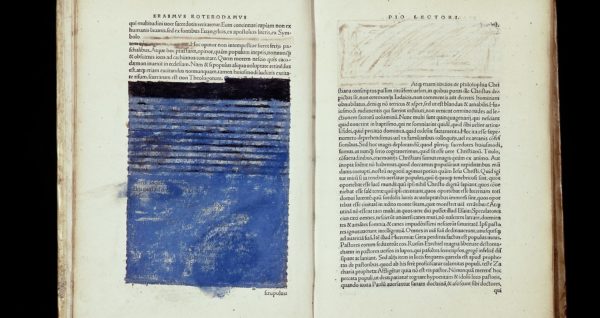 The Erasmus House collections are based round Erasmus's stay in 1521.
Here in the various rooms in the house you will discover paintings and engravings by masters of the XVth, XVIth and XVIIth century: Albrecht Dürer, Joos Van Cleve, Hugo Van der Goes, Pieter Huys, Gerard David, Cornelis Metsys and Frans Francken the Younger, as well as portraits of Erasmus inspired by the works by Hans Holbein and Quentin Metsys. Also on display is a handwritten letter by Erasmus, a drawing by Nicolas Poussin and an ink wash sketch by Albrecht Dürer.
The sculptures reflect the savoir-faire of the artists of the Rhine valley and the Southern Low Countries in the XVIth century. A statue of an apostle on display in the Fresco Room has recently been attributed to Jean II Borman, or his son Pasquier Borman. Jean II Borman, active in Brussels at the beginning of the XVIth century, was recognised by his contemporaries as "Brabant's finest sculptor in wood."
The triptych of the Adoration of the Magi, attributed recently to Gielis Panhedel, a member of Jerome Bosch's workshop, adorns the splendid Renaissance Room.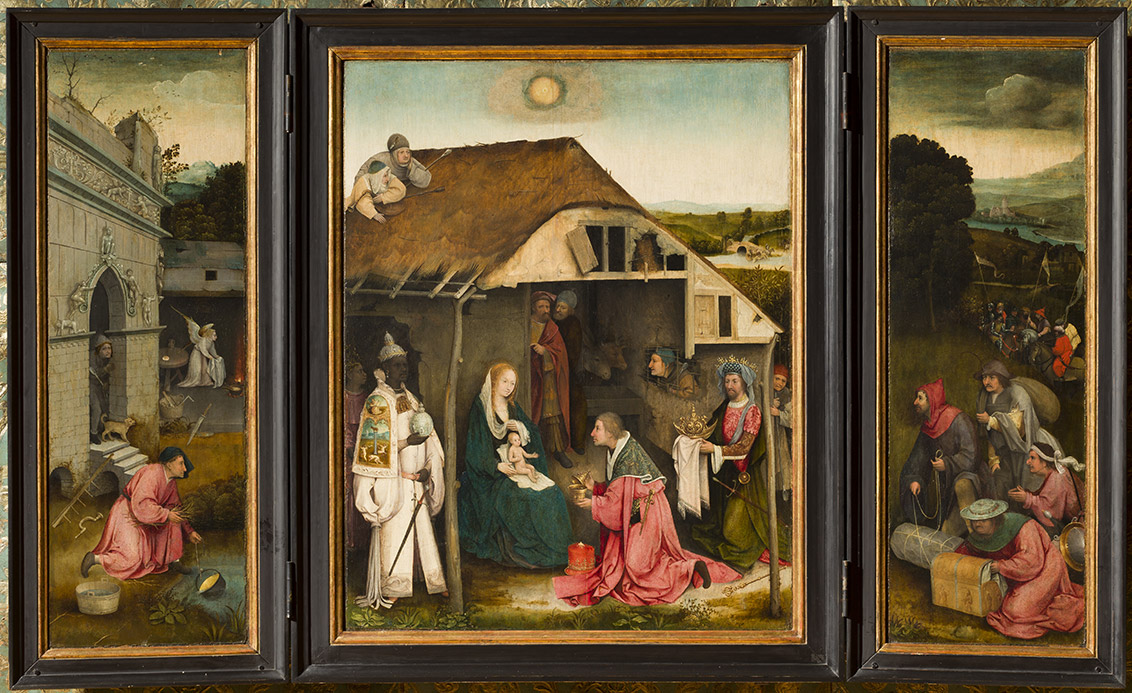 The furniture collection includes armchairs, tables and Gothic, Renaissance and neo-Gothic style dressers as well as period chests, cupboards and traditional marquetry.
Some of the furniture and sculptures on display at the Erasmus House come from the "Flemish House" of Jules Vandenpeereboom (1843-1917), who was Minister for Railways, Post and Telegraph. This Vandenpeereboom collection is on long-term loan from the repository of the Royal Art and History Museums.

Discover our collections
Catalogue — Fine-Arts — Museum