The Erasmus house is the depository of half the old ecclesiastical archives of the chapter of the collegiate church of Saint Peter and Saint Guidon, the parish and the Beguinage. The other half of the archives can be consulted in the National Archives of Belgium. Other ecclesiastical archives relating to the institutions in Anderlecht are held in the Archbishopric of Mechelen or the KBR.
The Erasmus House holds a little over 500 charters, acts of the Chapter, statutes, accounts and tax records, as well as a remarkable death register (for the celebration of masses), namely about 160 registers, files or boxes of archives going back to the XIth to XIXth century.
All the charters have been digitized, as have the important acts of the Chapter covering the accounts and exceptional purchases.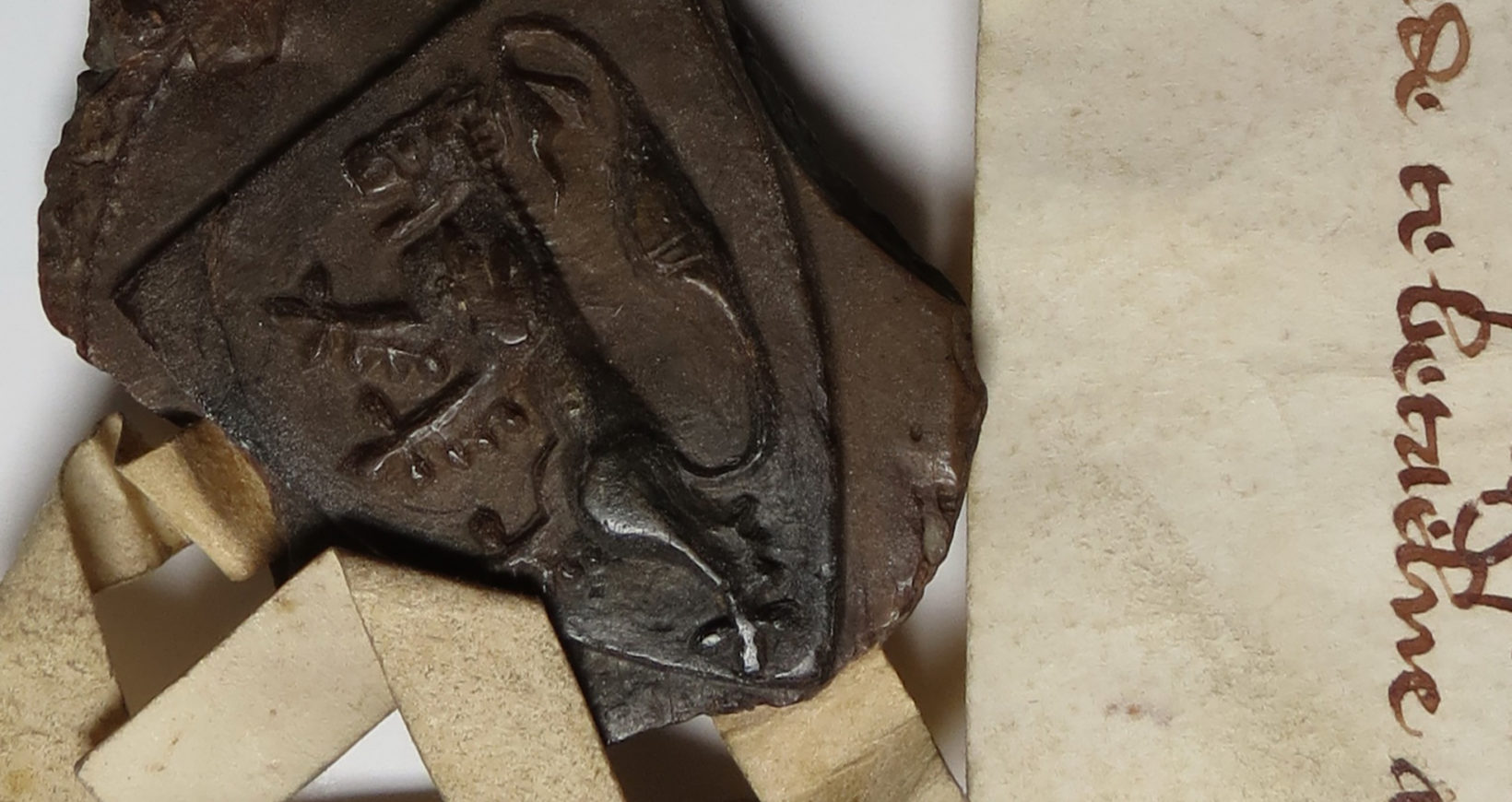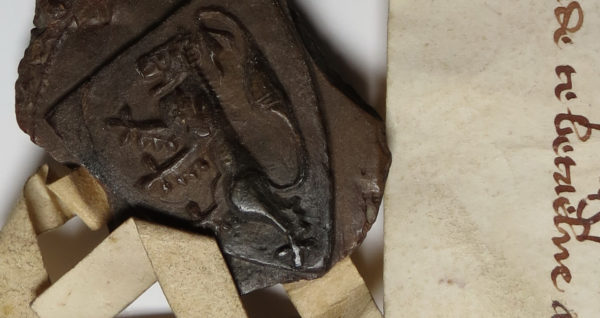 Communal and historical archives on Anderlecht

Numerous archives, other documents (plans of architects, diagrams, maps, etc.) as well as a wide variety of postcards, old photographs and posters can be consulted at the Erasmus House. The archives relating to the history of the commune go back to the XVIIIth century and include the French period. Other documents relate to the history and activities of our museums.
In particular, we hold the archives of the Libre Academie de Belgique which held its meetings at the Erasmus House and included writers such as Michel de Ghelderode, Maurice Maeterlinck and Maurice des Ombiaux. In addition, we have part of the library and writings of Edmond Picard, the founder of this institution, and archives from the "Défence de Bruxelles" association, presided by Daniel Van Damme, who published the periodical "L'Estrille du vieux Bruxelles".
Seal of the college of aldermen of Anderlecht
Detail from charter N° 33
1342


Discover our collections
catalogue — fine-arts — museum