The Jewish Collection
Collections
In Brussels, prior to the second World War, a sizeable Jewish population lived in the Commune of Anderlecht. Daniel Van Damme (1893-1967), curator and founder of the Erasmus House, decided to devote space to Jewish history and culture when the Museum was set up.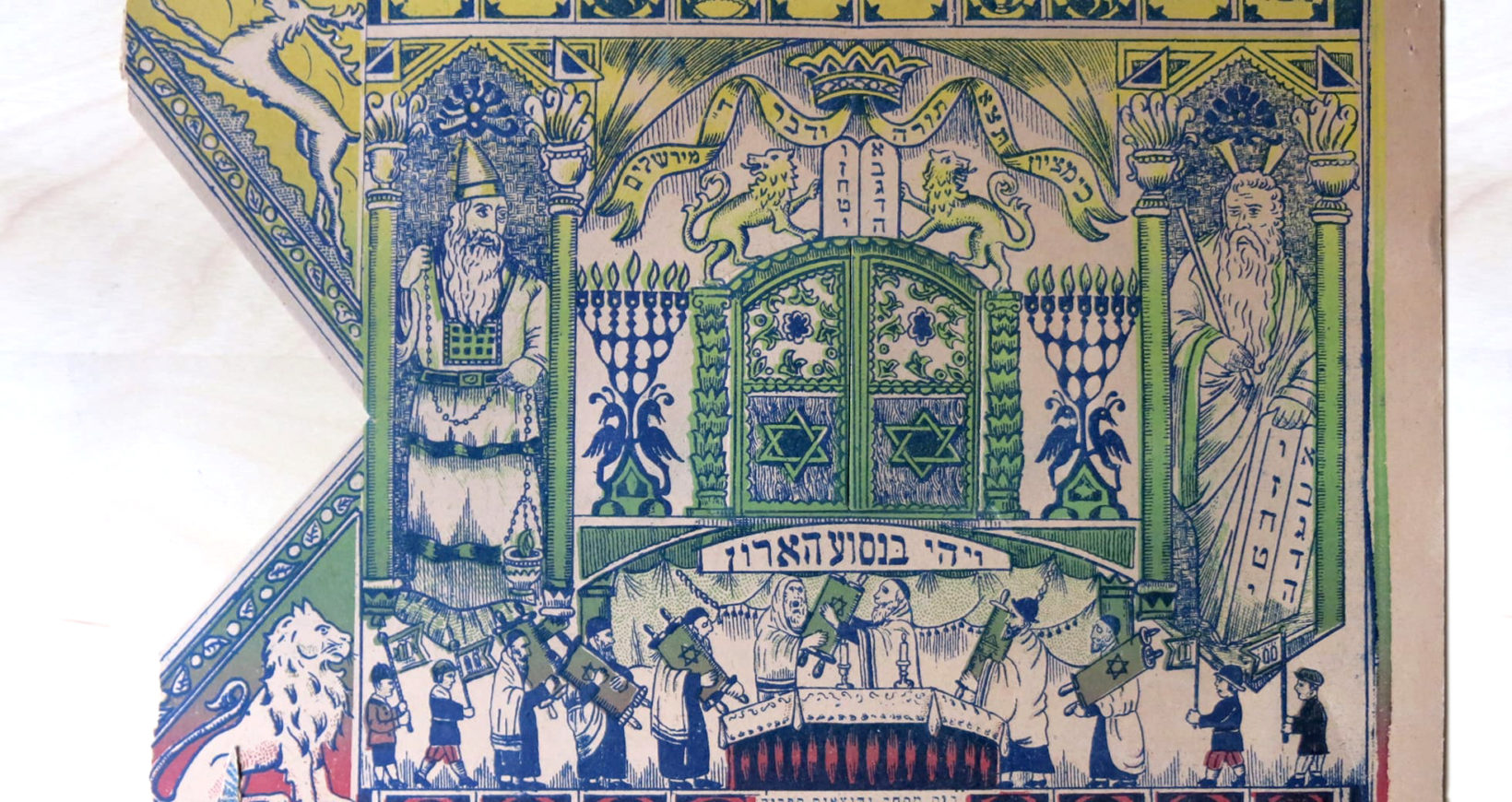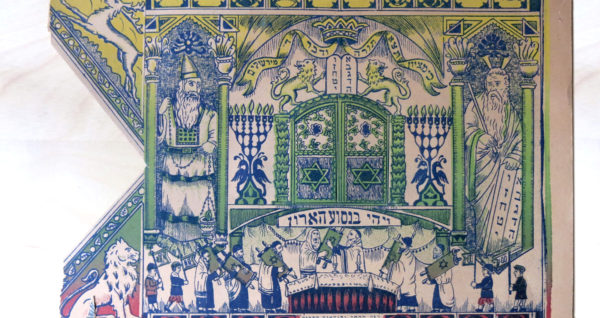 The Jewish collection comprises several hundred documents, books and religious items.
Included among these numerous documents, dating mainly from the 1920s and 1930s, relating to the social, cultural and economic life of Jews in Belgium, are: texts, posters, invitations, brochures, membership cards for various associations such the Arbeter Ring, the Alliance Israélite universelle, the Action Group for the Defence of Jews in Germany, the Poale Tsion-Tseire Tsion, the YIVO (Institute for Jewish Research), the JASK, the Bund, the Yidisher Hantverker Farband, the Prokor organisation and documents relating to the Spanish civil war. Another part of the collection, much less abundant, comprises religious books, historical works and periodicals.
Documents, books & religious objects

Small children's flag for the Jewish Torah Feast
Europe, circa 1930
Paper
Documents, livres & objets de culte

Petit drapeau pour enfant destiné à la fête juive de la Torah 
Europe, vers 1930
Papier

Discover our collections
catalogue — fine-arts — museum