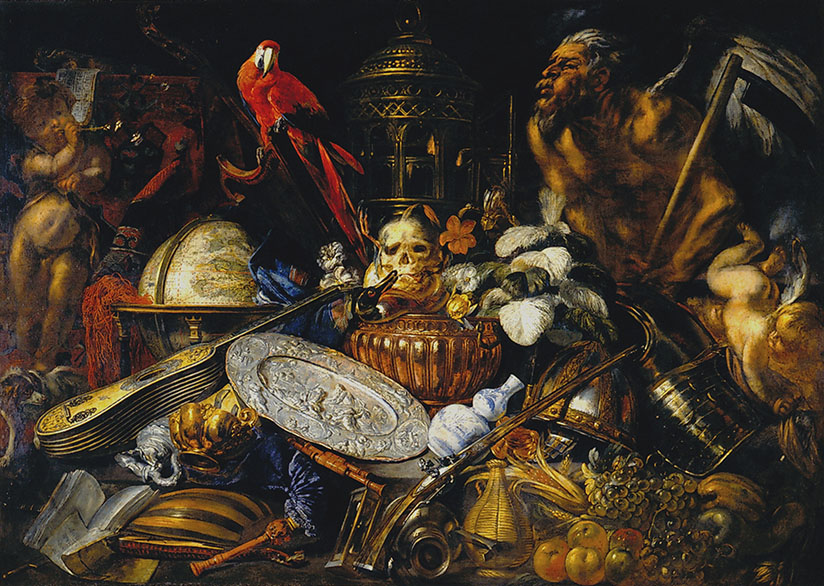 Listen to concert > La Cetra d'Orfeo

La Cetra d'Orfeo Concert – Music & Painting in Resonance
Organised by the Erasmus House Museum, Davidsfonds, Masereelfonds, and Willemsfonds
A dive into music and artwork – "Vanitas, from illusion to salvation"
The musicians of La Cetra d'Orfeo and the art historian Muriel De Groef will present the vanitas still-life current in 16th and 17th century art. The works of art exhibited in the Erasmus House Museum will be compared and contrasted with the profound, melancholic music of the composers of this period.
Programme
Paintings and prints by Bosch, Dürer, Metsys, Van Cleve, Holbein, Huys, Boel, Jordaens, etc.
Music of Campion, Landi, Frescobaldi, Marini, Carissimi, Kempis, Corelli, Erlebach, Vivaldi, etc.
Anne-Hélène Moens, soprano
Laura Pok, recorder and viola da gamba
Malaika Colard, harpsichord
Michel Keustermans, recorder
Muriel De Groef, art historian
More information about La Cetra d'Orfeo.
With the support of the Culture, Youth, and Media Department of the Flemish Community of Belgium.